Christmas & Metaphysics 2: Tiny Budget - Huge Gifts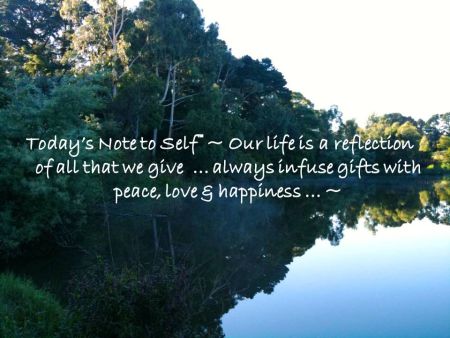 There have certainly been times in my life when things have been quite tough financially and I had to really think outside the square to still be able to give to loved ones and those friends who were very dear to me. I had to change my perception of what a beautiful gift looked like! Was it simply something I bought from a shop or a store, or was it something that I spent time on and created from the things I already had around me? Not having money at the time, I really had no choice ... it had to be the latter! I began by simply asking myself what is a gift supposed to be, and why are we drawn to give gifts? After contemplating these questions, I then set about putting thought into the person I was giving too and asked the question: what would be a gift that would have real significance in the life of this beautiful soul, and what could I offer that would continue to help this person in their journey of life?
Well, I am pleased to say that lots of wonderful ideas floated in and I gave from the heart to everyone. The response was truly magnificent, and now I would love to share with you lots of amazing ways that you too can give the gift of a lifetime with very little expenditure - Gifts that people will truly treasure and probably carry with them for years and years to come. These are unique and one of a kind gifts that no one else can give but you! Today I am going to share with you the answers to a few of my gift questions, and then lots of very practical examples of the gifts I love to give.
So I will be covering:
Why we give gifts?
How does the giving of gifts assist us?
What are the magical gifts we can give that don't break the budget?
More at www.geraldineteggelove.com Also available on Itunes.
Return to the Geraldine Teggelove Live Show Page
Link to Article