Girlfriendit Radio with Patty and Lisa
What's Faith Got To Do With It!
Thursday, March 1, 2012
Special Guest: Stephen Baldwin and Maria R A Yano
LIVE at 12pm EST on Toginet Radio
Podcast will be available after show time on iTunes or check here at Girlfriendit Radio.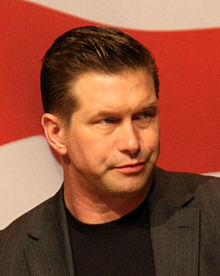 Join Patty and Lisa as they chat with actor, author, and radio host, Stephen Baldwin. Baldwin was a successful opera singer. He played in shows like Kate and Allie, Family Ties, and the television series The Young Riders. After TV roles he moved on to film: The Beast, Last Exit to Brooklyn, Born on the Fourth of July as well as Barney Rubble in the Flinstones in Viva Rock Vegas. He has been seen on many reality television shows from his role in The Mole ABC to Donald Trumps Celebrity.
He is an author of several books, radio host and in the middle of making a movie called "Starting Over". Stephen is an advocate for justice and his faith.
Also joining in the conversation will be Maria R A Yano, founder of AGProjects? Maria wanted to make a movie called Starting Over. It's a story about the ultimate forgiveness with redemption and hope, and a walk with God for those involved with the murder of a man's son.
From the beginning of this project, God has provided Maria with favor. She was expecting it to be a low budget film. . . But God had other plans.
From the beginning, of this project, Maria wanted Stephen Baldwin to work on the film with her, but had no idea how to connect with him. . . God worked that out as well . . .
Listen with us and see what faith has to do with it!
Return to the GirlfriendIT Show Page
Link to Article