Innovation Divaz Cyber Tuesday

The Innovation Divaz are hosted the FIRST EVER CYBER TUESDAY!!! On the show they shared the most amazing inventions that make wonderful gifts along with great deals directly from the inventor!
The show aired on December 3rd, so be sure to download the podcast as a lot of the deals are still available. Even after the deals are over, it's a great way to find the coolest inventions in our network!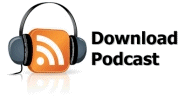 Return to the Innovation Divaz Show Page
Link to Article