This is the second week we get a chance to meet the talented inventors who will be part of the International Houswares Show, Inventors Corner. We're thrilled to be interviewing father and daughter teams! The inventor and entrepreneureal gene must run in the family!!!
Stephanie Phillips Taggart and Roderick Phillips, Upper Desk, Inc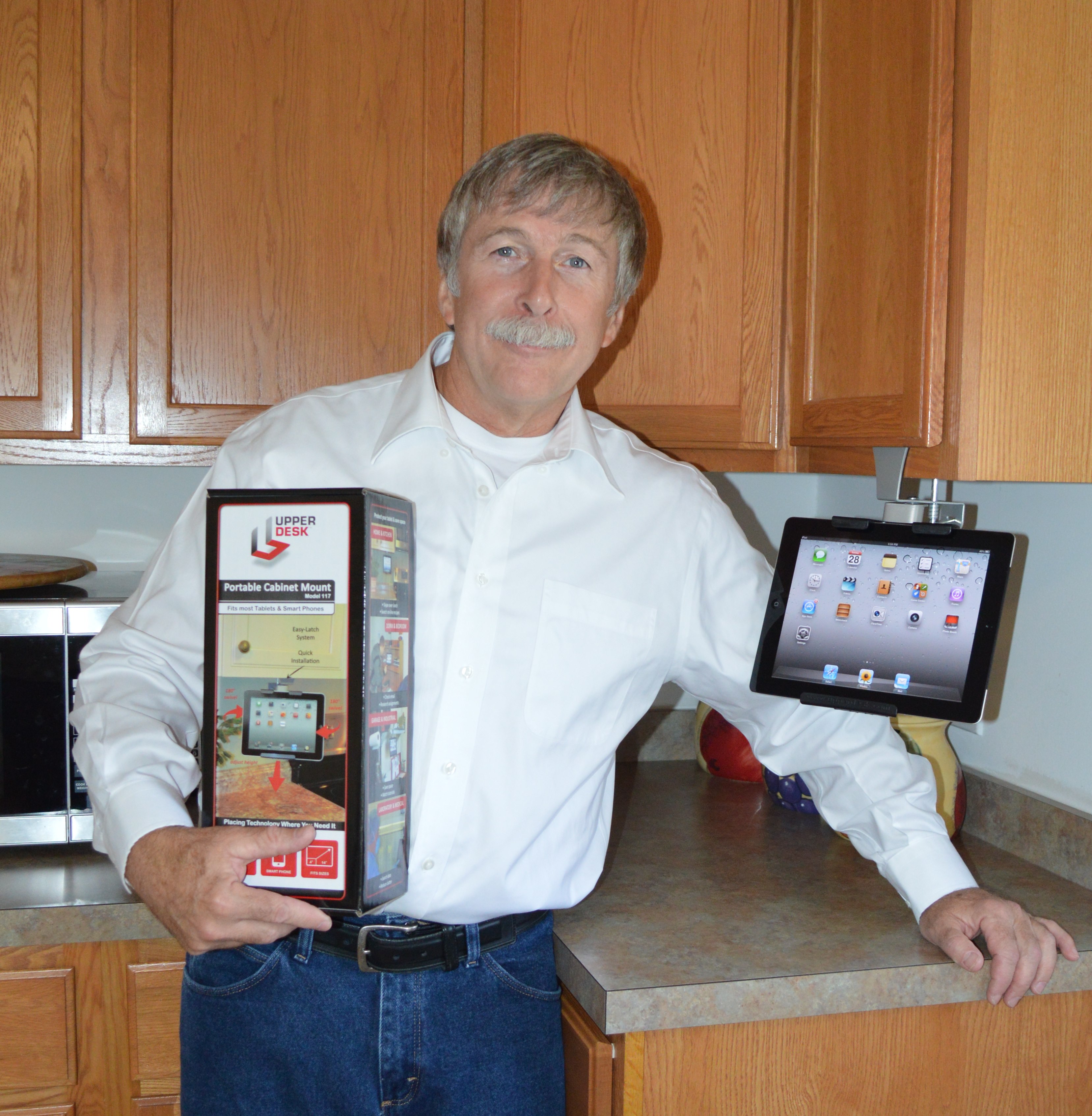 Frustrated by the discomfort he was experiencing while trading currency hunched over at his laptop, life-long inventor Roderick Phillips was looking for a way to stand up while using his computer. Wanting to view technology in a more ergonomically correct position, Phillips knew there had to a better way. Looking around his kitchen, he saw the cabinet as an opportunity. At that moment, the concept of Upper Desk was born. Upper Desk's solutions improve ergonomics, provide a safe, sturdy place for your devices, reduce the risk of kitchen spills and optimize the use of technology. Phillips' entrepreneurial path honors his late wife of 34 years. To fulfill her last wish to "keep inventing" Phillips, together with his daughter, brought the Upper Desk invention to life.
Using the Easy Latch System- a unique mounting design that requires no tools or permanent hardware-Model 117 can be installed or removed in seconds. Tablets can be used in portrait or landscape orientation. For optimal viewing, the mount boast a 180 degree rotating arm which offers three case compatible angled settings that help reduce glare

Kristen Hess and Van Hess, CompoKeeper, LLC

Doing the right thing for the environment shouldn't have to feel like a chore. That's why Van Hess developed this innovative compost bin that eliminates all that stinks in kitchen composting. No odors or fruit flies and hands-free operations.
CompoKeeper LLC was founded on the simple premise of making in-home composting simpler and cleaner, thereby increasing the number of people adopting the eco-friendly behavior in their everyday lives.
Their company offers solutions for in-home collection and storage of compostable waste, designed to reduce or eliminate the hassles typically associated with composting. Their patent-pending liner-sealing technology is the key to their competitive distinction, and enables their flagship product, The CompoKeeper, to seal odors in and bugs out.
Lori Joyce, The Dress With No Mess, Makeup Bib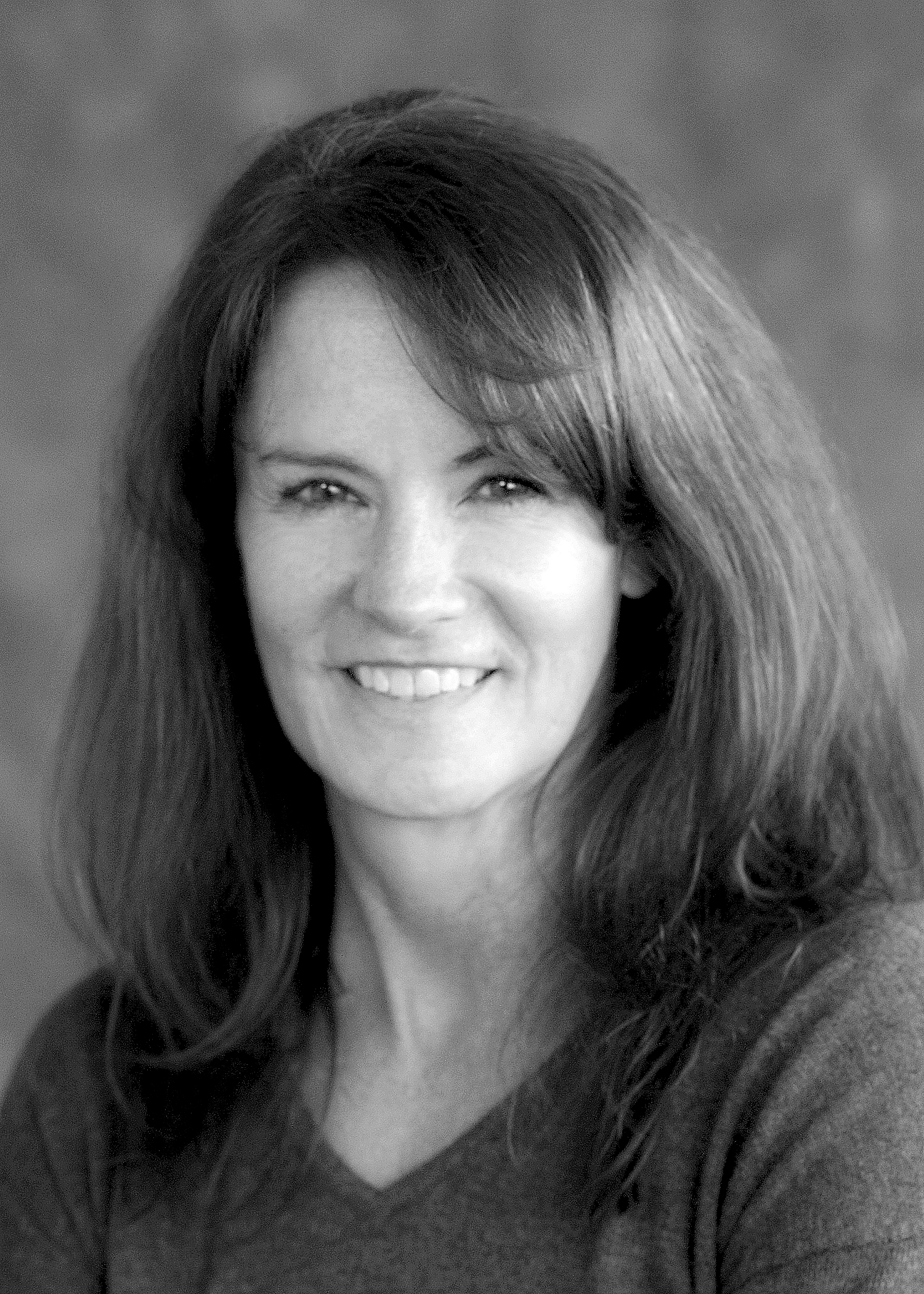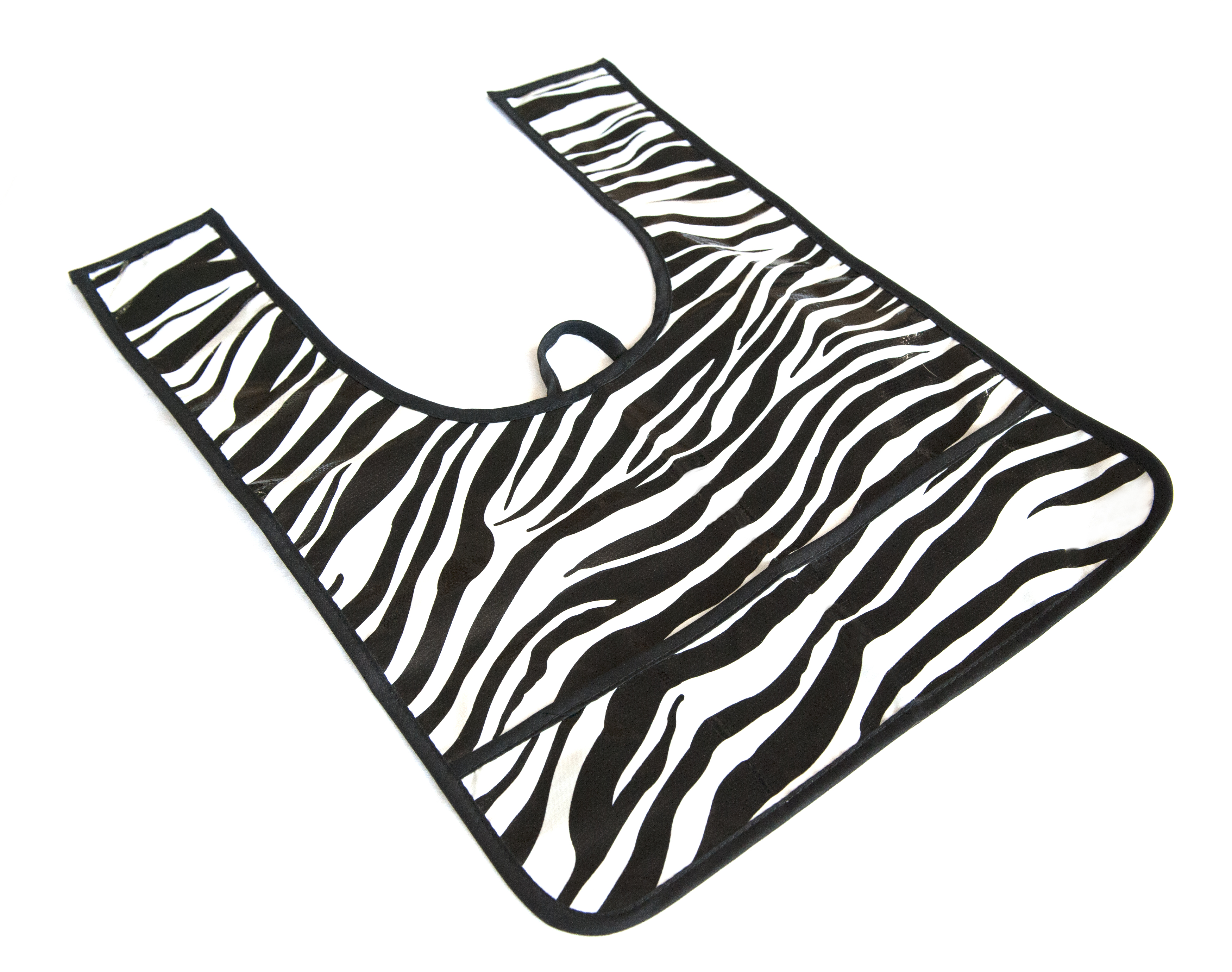 Meet Lori Joyce, inventor of The Dress With No Mess, who lives in Buffalo NY and is a photographer as well as an inventor. The whole process of inventing a product and bringing it to market has been an interesting and educational journey for Lori.
The product itself, is light weight and easy to use. It will save your clothes from fly away powder stains and hairspray. Both practical and convenient, you can hang it in the bathroom or pack it in your purse. Never worry about stains again!
Tune in every week throughout the months of January and February where the Innovation Divaz feature new inventors from the International Housewares Show!!!
is a proud sponsor of the...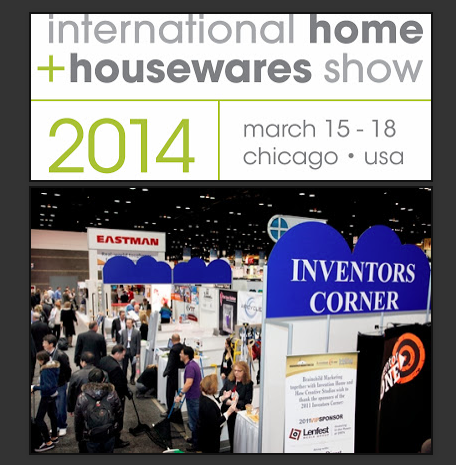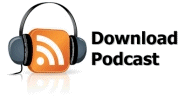 Return to the Innovation Divaz Show Page
Link to Article