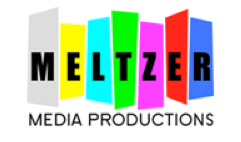 Meltzer Media Productions
Today, Meltzer Media Productions is a fully integrated multi-media marketing company located in downtown Manhattan. MMP licenses, develops, manufactures, distributes, produces, advertises and finances (on case by case by basis) Turnkey DRTV campaigns in the U.S. and in 95 countries around the world. MMP has Sales Representation (Independent Rep groups) for 55,000 Retail Stores, 300 Catalogs; all 3 home shopping channels (QVC, HSN and SHOPNBC), radio, insert mail and print media. Meltzer Media Productions continues to produce winning campaigns today such as the Sit 'n Cycle (Gold Medal Skater Dorothy Hamill is the spokesperson), DuPont Scratch Repair Stick, JCORE 20-minute workout system amongst many others in our pipeline.
Meet Jeff Meltzer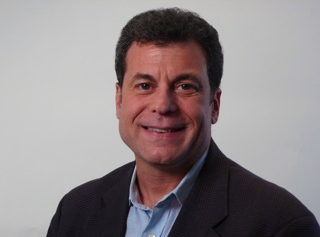 For over 25 years, the name Jeff Meltzer has been synonymous with the highest standard of excellence and professionalism in broadcast & non-broadcast television. Renown in the industry as a talented TV Director, Producer, and Editor, his production and post-production credits include countless television series and programs. Jeff's range of expertise covers commercials, movie trailers, television shows and promos, music videos, corporate films, but he is knows the world over as one of the creators of the Infomercial.
As one of the acknowledged creators of the modern day infomercial, Jeff has seen the entire evolution of the DRTV genre unfold before him. He is recognized as one of the leading DR Producer/Directors/ Marketers in the nation. His company, Meltzer Media Productions, has generated over 1 Billion Dollars in direct to consumer sales. He also has extensive product marketing, financial and media expertise.
Jeff Meltzer Films was established in 1985, and was based out of a newly formed aggressive film-editing consortium. His clientele grew to include such national accounts as Panasonic, Hasbro, Avis and Anheuser-Busch for agencies like Grey Advertising, Young & Rubicam, J. Walter Thompson, and Ogilvy & Mather. It was at this time that Jeff became involved with one of the first direct-response 30-minute programs: Infomercials. Out of this effort came the first skin care infomercial, "Love Your Skin with Linda Chae." It eventually grossed over 100 million dollars in sales and allowed the start up marketing company, Synchronal, to become the granddaddy of all direct response companies in the world at that time.
Brainstorming with other industry pioneers, he began creating another new format: Short Form Direct Response TV commercials. Jeff found immediate success with several campaigns for Sports Illustrated. He then went on to create the ultra successful S.I. subscription campaigns still running today. Since then, Meltzer Media Productions has produced over 2000 DRTV and radio campaigns. These campaigns span every product category and all price ranges.
Jeff has held every major position (except Chairman) within the Electronic Retailing Association (the leading DRTV association in the world that governs over 350 billion dollars in infomercial TV and Web sales) including being a member of the Board of Directors and Executive Committee, Chairman of the TV and PR Councils and was the recipient of the Volunteer of the Year Award in addition to being an adviser and speaker for the Electronic Self Regulatory Board (ERSP) that's the watch dog for the Federal Communications Commission, FDA and FTC. He has been featured in the hour long CNBC Documentary, "As Seen on TV", has been regularly seen and quoted on TV, Radio and in print as an industry commentary expert. Jeff also serves as a consultant for one of the world's largest Consulting Agencies, is a regular on the Industry lecture circuit and speaks to students at every level about Direct to Consumer Advertising.
Click Here to view Meltzer Media Production's website!
Click Here to listen to our interview with Jeff Meltzer LIVE on March 3rd at 11:00AM CST, or download the podcast at your convenience.

Return to the Innovation Divaz Show Page
Link to Article