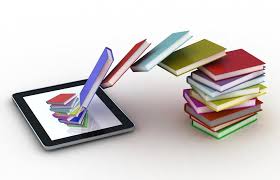 Nope, eBooks didn't eliminate print books, contrary to what many thought would happen--print books are doing well, in fact, sales were up 4.3% this summer. BUT, eBooks are an important part to your mix. Today's show will focus on some of the old, but lots of the new--especially with what's bubbling up with eBooks for kids. Today, on Author U-Your Guide to Book Publishing, Judith will deep-dive into the latest in all things eBooks with Nick Taylor.
Nick designs eBooks for authors and publishers, is based in the U.S. and has the skills to make your book look awesome. Nick is an author of several fiction fantasy books--he gets what authors are facing in today's world.
What's hot with ebooks today.

KIDS' ebooks... a whole new world.

How to market your ebook--is there a twist from print books?

How to create a stellar book promotion campaign including promotions.

Yes you can, how to include illustrations.

When to bundle your book sales with print book.

How to prep your book for ebook conversion.

What to pay ... and what not to pay for.
And, as always ... much more.
Another great hour with Dr. Judith Briles, The Book Shepherd and CEO of AuthorU.org.
Return to the Author U Your Guide to Book Publishing Show Page
Link to Article