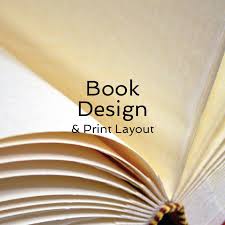 Are all book designers alike? It's a good questions and the answer is, No way ... and you need to know what's out there and which is best for you and your book.
Today, on Author U-Your Guide to Book Publishing, Judith will deep-dive into the latest in what's between the sheets and on top of your covers when it comes to book designing with a multi-award winning cover and book designer, Nick Zelinger of NZ Graphics. Nick knows books inside and out.
Are design fees negotiable?

What types of designs work best with different genres?

Cover options ... so your book isn't the ugly one.

How to work with your designer to maximize your return.

How to use parts of your cover within your interior.

Differences in Fiction and NonFiction designing.

Costs ... always good to know from the get-go
And, as always ... much more.
Nick Zelinger is a graphic designer for over 20 years, has worked for ad agencies and printing companies; been an art director for an aviation magazine; has designed product packaging for manufacturers; created large signage for storefronts and company vehicles and Rapid Transit; designed promotional material for the Denver Broncos, Colorado Rockies, KOA Radio and Clear Channel.
The majority of his work has been book design. His cover designs and interior layouts have earned him numerous awards, such as Best Cover Design by USA Book News, National and International Awards, Indie Excellence Book Awards, IPPY Awards, Foreword Magazine's Book of the Year Award, the Beverly Hills Book Awards, and many more.
Nick also produces misc. marketing materials for his authors: posters, sell sheets, postcards, bookmarks, banners, business cards, and company logos.
He is the co-author of "Another Nightmare Gig from Hell: Musicians Tales of Wonder and Woe." Nick is also a working musician since the age of 16, and currently performs with the rock band, Thin Ice.
Get ready for a great show on Authoru U-Your Guide to Book Publishing!
Return to the Author U Your Guide to Book Publishing Show Page
Link to Article