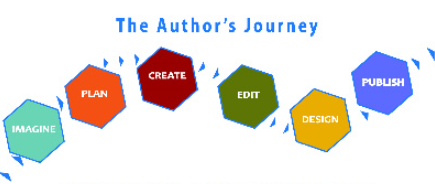 Today, on Author U-Your Guide to Book Publishing, Judith will deep-dive into jkey components of the Author's Journey--from idea to execution to outcome. With her is author Ashlee Bratton who launched Life Before the Lottery this fall after a crowdfunding venture.
Where do ideas come from?

How does an author deal with the unexpected--all the hiccups that can pop up at any time?

What are the must haves/dos to make the author journey successful?

What types of author pics do you need to complete the package of an author?

What are the must haves to create a successful crowdfunding campaign and what should be avoided?
When should the promo start for a book--before or after the author has it in hand?
What types of venues should be considered for a book launch/celebration?
If the clock could be wound back, what should the author do, and not do?
What's next in the Journey?
And, as always ... much more.

Another great hour with Dr. Judith Briles, The Book Shepherd and CEO of AuthorU.org.
Return to the Author U Your Guide to Book Publishing Show Page
Link to Article