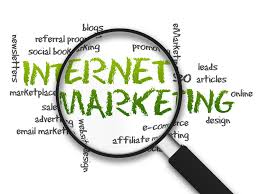 No matter how well you write, let's face it, most authors aren't online marketing experts. Chances are, you have neither the time nor budget to develop that expertise — you just want trustworthy advice and easy-to-implement ideas that will produce results! Well, today, you've struck gold.
My guest on January 15, 2015 is a highly skilled writer, editor and digital marketer. Meet Hunter Boyle. As an editor, he's grown several email lists, and as a marketer, he's worked with best-selling authors across all genres. Hunter's first job out of college was producing iconic author Saul Bellow's final literary magazine, but his long career in publishing is firmly rooted in the digital side.
Join us for a compelling conversation, where you'll hear all about:
The biggest mistakes authors make with digital and email marketing

Proven tactics to grow your fan base with email and social

Simple changes that will make your website more "sticky"

Tips for increasing engagement with your fans online

What best-selling authors are doing with email today to boost sales

Tools and resources to save you time and effort

How and where to find reliable help, even on a shoestring budget
And, as always … much more. Another terrific show is coming your way with Author U - Your Guide to Book Publishing and Dr. Judith Briles, your Book Shepherd.
# # #
Return to the Author U Your Guide to Book Publishing Show Page
Link to Article