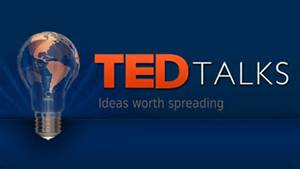 Are you speaking on your books? Do you know that one of the hottest positionings come come from the "short" talk market? That a TED talk can leap frog your expertise? Today on AuthorU-Your Guide to Book Publishing, Dr. Judith Briles features Hayley Foster, a TED coach and author of Creating Short Talks.

During the hour, you will learn:
1. Brief introduction to TED/TEDx for the uninitiated (You'd be surprised how many people still have no idea)

2. Understanding the impact of TED on popular culture

3. What do TED/TEDx talks have to do with my book?

4. Since you are the Short Talk Expert ™, can you tell us the distinction between a short talk and a TED-style talk?

5. What goes into a TED-style talk?

6. What would I gain from a coaching experience for my message?

7. Tips to improve the listener's public speaking outcomes right away.
Another great hour is ready to unfold to move you and your book forward on AuthorU-Your Guide to Book Publishing.
Return to the Author U Your Guide to Book Publishing Show Page
Link to Article