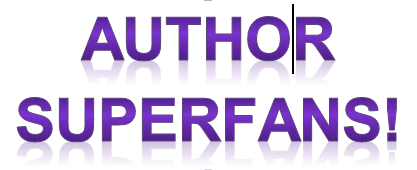 What author doesn't want fans ... superfans ... that wait for every new item you create? Books, Products ... you name it. When they hear that you have something "new" out, they are first in line to get your latest. Today's AuthorU-Your Guide to Book Publishing is all about creating the Super Reader and SuperFan. You will get tricks and tips that will soar your marketing exposure and buys.
What are Super Readers and Superfans, and why do you want them?

How many Superfans do you need?

How do you find your Superfans and engage with them?

How to segment your market for each phase of your book launch and each step in your readers buying behavior.
Joining Dr. Judith Briles is Bill Van Orsdel, the Chief Marketing Officer of BookFuel.com. Another great show on AuthorU-Your Guide to Book Publishing.
Return to the Author U Your Guide to Book Publishing Show Page
Link to Article