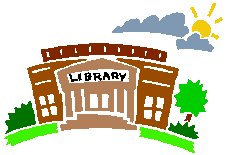 You've got a book ... now, where should it go to get into the hands of your SuperFans ... your readers-to-be? The library should be at the top of your list. Today, Dr. Judith Briles, the host of AuthorU-Your Guide to Book Publishing, will explore a variety of avenues in Libraryland. With her is Amy Collins, book marketer who knows how to reach the magic portals of libraries.
You will learn--
Why Libraries?

Are they really worth it?

What is going on with eBooks in libraries?

How do they make money for publishers?

The Best way to approach your local library.

How to grow "out" from your hometown success.
Another great show with The Book Shepherd, Dr. Judith Briles and AuthorU - Your Guide to Book Publishing.
Return to the Author U Your Guide to Book Publishing Show Page
Link to Article