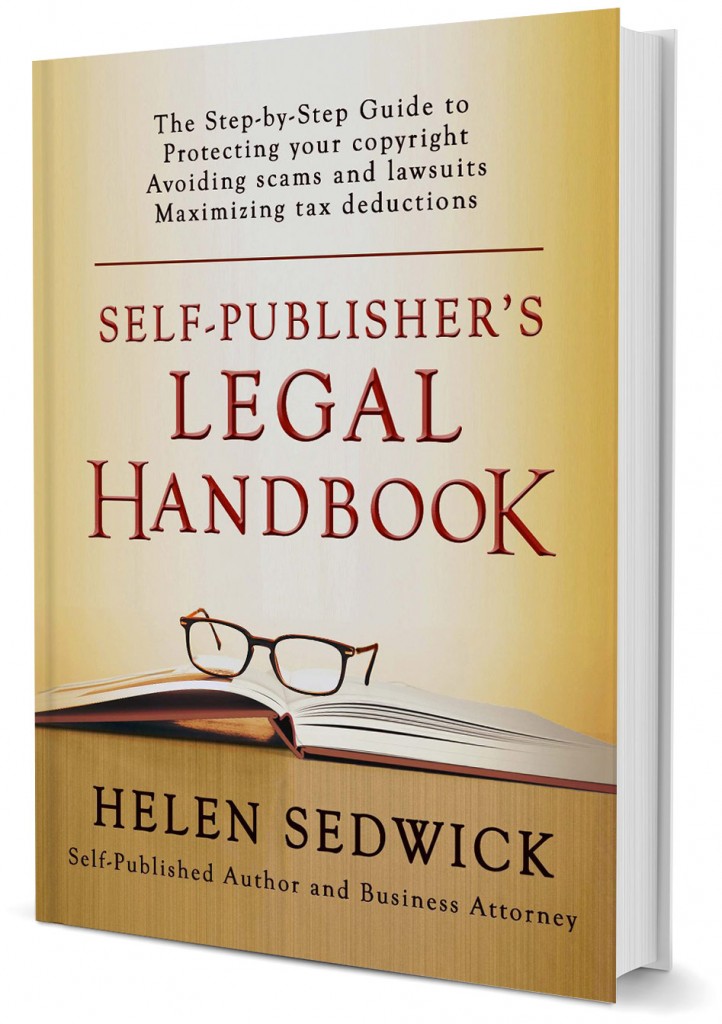 Attorney Helen Sedwick (author of Self-Publisher's Legal Handbook and creator of Publishing Business in a Box) joins Judith Briles for an essential "how to" in setting up a publishing business; selecting a name; determining what legal form is really best to start out as; how to protect yourself if your characters are based on real people and so much more—Helen is a great resource..
Today's AuthorU-Your Guide to Book Publishing show is all about setting up your publishing business and loaded with plenty of dos and don't ... as in how to saty out of hot water.
What writers and authors need to know about the essentials of publishing.

Which form of legal structure should an author take?

Should writers and authors adopt a business/imprint name and how to do you selecct one?

What about contracts and hiring free-lancers?

Which elements of publishing should the author control?

and as always, so much more.
Joining Dr. Judith Briles is publishing attorney Helen Sedwick. Another great show on AuthorU-Your Guide to Book Publishing.
Return to the Author U Your Guide to Book Publishing Show Page
Link to Article