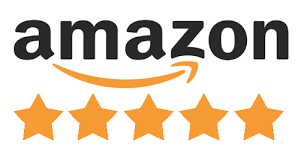 Quick ... how many reviews do you have posted on Amazon for your book? What steps are you taking to actively pursue additional ones. Would you like to know about an awesome low cost tool that ferrets out the key book reviewers along with their real names, emails and phone numbers? Today, Judith Briles' guest Debbie Drum has created one and you will learn how you can access it as well.

Today's AuthorU-Your Guide to Book Publishing show is all about getting the coveted Amazon Book Review ... lots of them! You do not want to miss it!
What authors need to know now.

How do you find book reviewers who count?

What resources and tools do authors have available to connect with them?

When should you encourage readers to post video reviews.

Are there methods to deep dive into key reviewers?

What will Amazon do for authors when over 100 reviews are posted?

What are the magic numbers that authors need to get Amazon's cross support?

and as always, so much more.
Joining Dr. Judith Briles is online marketing expert Debbie Drum who specializes in creating Amazon book reviews. Another great show on AuthorU-Your Guide to Book Publishing.
Return to the Author U Your Guide to Book Publishing Show Page
Link to Article