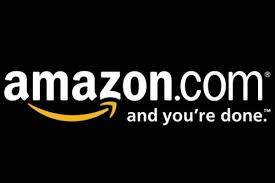 WOWSA ... Authors should be doing the happy dance because of Amazon and what it offers. The question is: are you as the author using all its bells and whistles. The Book Shepherd is Judith Briles. This week with Amy Collins, publishing expert and owner of New Shelves Books, they willl create a road map of you to use to take advantage of the Amazon book machine.
How to "understand" the dollars and sense of Amazon.
How to maximizing using Goodreads (its owned by Amazon) to goose your book sales.
Why you shouldn't use Goodreads Giveaways.
What and what not to put on your Review Page
How to do a crossover and link your Amazon reviews to Goodreads.
How to use the Wish List on Amazon
How to link your Kindle and Paper editions on Amazon.
What to do when someone zaps you with a negative book review.
How to get eyeballs on your books.
How to drive traffic to your site, your books and nail the "buy"

Another informative and stimulating show with Juith Briles and AuthorU-Your Guide to Book Publishing.
Return to the Author U Your Guide to Book Publishing Show Page
Link to Article