Jillian Morris-Brake aka SHARK Girl
Born and raised in Maine, Marine Biologist Jillian's love for the ocean started at an early age and has continued to play a major role in her adult life . Today as a marine biologist, shark advocate, scuba instructor, explorer, educator, videographer , Jillian is still unabashedly obsessed with sharks and a lover of all things water She has spent thousands of hours in the field working and diving with sharks across the globe.
She is also the executive director of Oceanic all stars a conservation media group,that she is fortunate enough to combine her love of these animals with a passion for photo, video and writing. As a videographer she has worked with National Geographic, Discovery, BBC, Animal Planet, PBS, ESPN, ITV, and so on..and
In 2012, Jillian launched Sharks4Kids, Inc. with The goal to create the next generation of shark advocates through education, outreach and adventures.
Sharks play a critical role in the delicate balance of ocean ecosystems. Yet despite their importance, shark populations are being decimated globally. The rapid decline in populations teamed with the man-eating monster stereotypes sharks have garnered over the years, have left sharks fighting for their survival.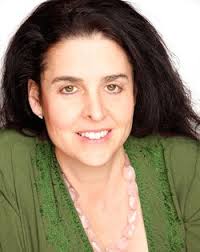 Fifteen years into her career as an attorney, Allison was forced to accept that she was an ad-dict. But it wasn't work, drugs, alcohol, or even gambling that she was hooked on; it was certainty. Every moment of her life, Allison desperately sought to know or predict what would happen next, trapping her in a spiral of anxiety, doubt and fear. She only found hope and freedom when she dis-covered the life-altering mindset of the concept of Maybe.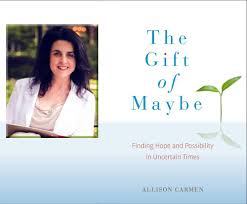 Today, tens of thousands of international followers are all embracing the mindset of Maybe to deal with the fast-paced, changing economic and political landscape all over the world Today, Allison works as an author, life coach, business consultant and blogger. Her book The Gift of Maybe, offers hope and possibility in the face of uncertainty. She works with a vast array of people, from entrepreneurs and owners of multi-million dollar compa-nies to artists, attorneys and parents. Due to her popular blog, and online presence, Allison. Allison also writes a blog for the Huffington Post and Psychology Today
Cara's passion for music imbues everything she sings – blues, jazz standards and her own tunes. She has a voice where silk meets smoke. She has performed in Paris and Glasgow, as well as in the US. Cara started performing in Texas and Louisiana while still too young to legally get into the bars. Old enough to vamp a tune, collaborate with a quartet and connect with audiences, she kept singing.
Music, as Cara sings it, is an aural art form, one that can't be learned fully from books or charts. The sound itself, old 78s and LP performances before autotune, was her primary mentor. Always drawn to the incredible musical era of the 20s and 30s, her primary influences include Alberta Hunter, Mildred Bailey, Lee Wiley, Connee Boswell, Hoagy Carmichael and Jack Teagarden. She studied voice with Robert Hunt Robinson, Master Teacher of traditional Italian Garcia-Marchesi vocal technique. She is fascinated by the use and impact of voice as an instrument, and collaboration of musicians across different genres. In addition to singing, she plays troubadour harp and is studying to play harp for hospice patients. Cara lives in San Francisco and Seattle.
Return to the FrankieSense and More Show Page
Link to Article