We're so excited to showcase two amazing women inventors who have developed useful products that are all about FRESHNESS!!!
Haley's Corker, Created by Jean Haley
While enjoying a glass of wine, J. E. Haley contemplated one device to replace a drawer full of accessories. A comet-like flash of inspiration produced a brilliantly engineered solution. A 5 in 1® design that is an:
Aerator - instantly enhances bouquet and flavor
Filter - helps prevent cork residue, sediment and tartrates
from entering your glass
Pourer - drip-free pour control
Re-corker - never struggle with a cork again
Stopper - store wine spill-proof on its side in the refrigerator
Never re-use a cracked, swollen or dried out cork again. Nor plastic silicon corks that can expand and be difficult to re-insert.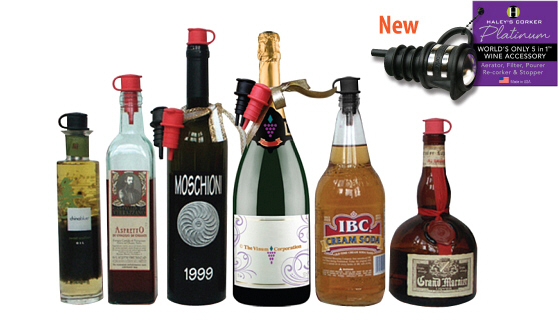 Fits ALL natural, synthetic and glass corked 750 ml and 1.5 liter wine bottles.
Preserve wine aroma and bouquet (which some wine vacuums can actually strip out). Your wine will stay fresh longer, even sparkling wine.
Fits other products, too. Replace sticky corks on liqueurs and cordials to save expensive contents from evaporation. Use it for fine single malt whiskey. And as a sanitary culinary cork for olive oil and balsamic vinegar.
Pour a frothy head on a large format beers.
Smaller than a natural cork so it easily stores wine upright or on its side, eliminating the need to maneuver for cramped refrigerator space.
Will not absorb nor alter aroma or flavor of contents.
Dishwasher safe.
Use it again and again.
Visit www.winecorker.org to purchase this product!

Freshtape®, Created by Laura Wilkinson Sinton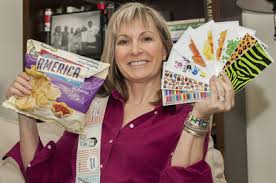 Freshtape® is your new, time-saving, food-saving way to keep organized in your kitchen and pantry. Freshtape® is a special, patent pending blend of materials meant to make your life easier (and neater).
Because it's made especially safe according to FDA standards*, you can use it on any food bags like chips, cereal, frozen foods like vegetables, really all sorts of bags to re-close and reseal them. Since you can re-close and reopen them easily, you'll find it keeps your foods cleaner, fresher, neater, longer. You throw away less food.
Visit www.freshtape.com to purchase this product!
Tune in Tuesday, February 18th at 11:00 AM CST to listen live and meet Jean and Laura, or download the podcast for your convenience!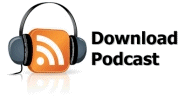 Return to the Innovation Divaz Show Page
Link to Article