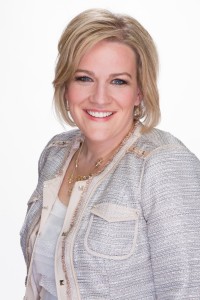 We we are so exicited and honored to have Michelle McCullough, speaker, strategist, success coach, serial entrepreneur, and fellow Toginet Host on the Innovation Divaz Show!
Michelle's entrepreneurial path has been an exciting one!
She started Doodads Promotional Products when she was 19. And has also spent the last 12 years working in marketing and advertising. She's worked in all aspects of the industry from production to creative and sales to management. On top of her full-time jobs, Michelle has cultivated her love for entrepreneurship by running Doodads Promotional Products as a successful side business. In 2008 when Michelle quit her full-time job to be home more with her newborn son, she moved Doodads to the front burner and doubled the income in 2008 and doubled it again in 2009. 75% of her business each year comes from repeat customers - a statistic she's proud of. It's easier to keep current customers happy than find new ones. She's also proud that she has been able to keep Doodads running in the black every year since it's inception, and despite the changes in the economy.
Michelle also became a partner in Startup Princess in 2008. Michelle has been the Business Development Director focusing on event planning, marketing, affiliates, sponsorships and partnerships. Over the past 3 years she has coached women entrepreneurs and helped them grow their businesses from "dream in development" to established thriving businesses. Though her online and social media efforts are quite impressive Michelle has also loved creating powerful live events and making connections with amazing people across the country.
Michelle has also been able to speak and "share the stage" with amazing other women entrepreneurs at Startup Princess and other events. Her ability to share her message with ease makes audiences fall in love with her. When you watch her speak on anything from marketing to motivation she captivates her audiences with her polished presentation and cheerful style.
Michelle started SpeakMichelle.com to more accurately express her current goals and mission to share her messages on stages across the country, write a book or two and will continue to strategize with small businesses and help them with marketing, business development and business processes.
Additionally, Michelle is the show host for Make It Happen Radio. A weekly show that talks about motivation and strategy for life and business. Michelle believes that you can grow a thriving career or business without sacrificing a meaningful personal life and this show shows you how. She's been praised by listeners as offering "business degree" type information and has also be told "it's the best hour I spend each week". Michelle has hosted guests such as Tiffany Peterson, Danielle LaPorte, Lisa Cash Hanson and Richie Norton, just to name a few. Upcoming guests include Peter Shankman and Ann Handley.
Michelle loves Disneyland, reading, bright colors, 80′s music, chocolate, traveling, watching movies at the movie theater, eating, scrapbooking, and spending time with family and friends. Michelle and her husband are the parents of two children 5 and 3, and live in Utah.
You can learn more about Michelle at http://www.speakmichelle.com/
You can listen to our interview with Michelle LIVE on the July 8th show at 11:30 AM CST, or download the podcast!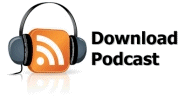 Return to the Innovation Divaz Show Page
Link to Article