Career Transition to Entrepreneurship After 50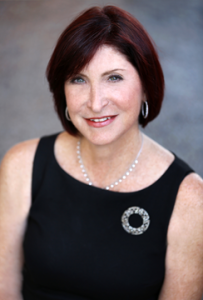 After being laid off and desperate for a change in career, Nancy Fox reinvented herself and became an entrepreneur. In this episode, she offers clarity and advice on first steps to turning your passion and skill into a profitable business.
Nancy Fox is the Founder and President of The Business Fox, a business consulting and training company specializing in helping those 50 and over. She is an accomplished business development and strategic coach / trainer guiding high-achieving entrepreneurs and growing business teams in starting up and scaling up successful businesses. She is also the author of two books.
"The source of real peace is believing in yourself and knowing you'll have the answers you need. And if you listen really carefully, you get them." @nancyfox
What You'll Learn from This Episode:
The defining moment that led Nancy to creating an exciting new business that allows her to help others do the same
How to know whether or not you could benefit from hiring a business coach
What's even more important than "getting out there" and "being recognized"
Why visibility and social media aren't the keys to putting money in your bank account
The difference between desired value and perceived value, and why one is more important than the other
The four essential questions you MUST answer when starting a business
Some truths about ageism in the workplace
The importance of a shift in mindset when starting out in the entrepreneurial world
Why it is essential that you let go of the past before creating your new business
Some of the benefits and changes in working over the internet
How to handle potential clients who want to negotiate your fee
How to decide on a coach that's right for you
Whether or not it's possible to stay with a coach too long
When it's time to hire people to handle aspects of your work
If it's a good idea to hire "cheap" help when starting out and money is tight
Thoughts on list-building
Learn about Nancy's complimentary webinar to give you a boost when getting started on a new venture
Featured on the Show:
Complimentary masterclass webinar for 50+ers who want to reinvent themselves
https://www.thebusinessfox.com/fiftywebinar
Business Name: The Business Fox
Website: https://www.thebusinessfox.com
LinkedIn: https://www.linkedin.com/in/thebusinessfox
Facebook: https://www.facebook.com/groups/firedupafterfifty
Contact: nancy@thebusinessfox.com
Thomas Leonard (deceased) - Founder of Coach U: www.coachville.com
Jeff Walker - Launch strategist: www.jeffwalker.com
Return to the SecondWind Show Page
Link to Article