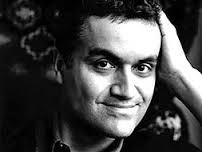 Carl Honoré is an award-winning journalist, author and TED speaker. He is also a globetrotting ambassador for the Slow Movement. The Wall Street Journal hailed him as "an in-demand spokesman on slowness."
His book, Under Pressure, explores the good, the bad and the ugly of modern childrearing - and offers a blueprint for change. It was hailed by Time as a "gospel of the Slow Parenting movement."
Newsweek described Carl as "an international spokesman for the concept of leisure." Huffington Post labeled him "the godfather of the Slow movement." AND His TED talk has been viewed over 800,000 times.
Call in with a question or a comment. 877-864-4869 We always welcome your calls!
Join me every Tuesday at 11am EST on http://toginet.com/shows/stopraisingeinstein
Return to the Stop Raising Einstein Show Page
Link to Article