In the shadow of the tragedy in the community of Sandy Hook, Ct.. throughout this week's show, I will be creating and allowing the space for conversation and dialogue to move in whatever direction feels most right for my guest, my audience and my self. If you feel compelled to share, please know that you will be welcomed to do so without censorship or judgement...and all comments will be expected to be delivered from the heart with understanding and sensativity to anyone who may be listening. If you are called to speak or serve, know you are welcomed to do so here... With Love, Tara
My guest this week is Susan Marcus, author of "The Missing Alphabet: A Parents' Guide to Developing Creative Thinking in Kids".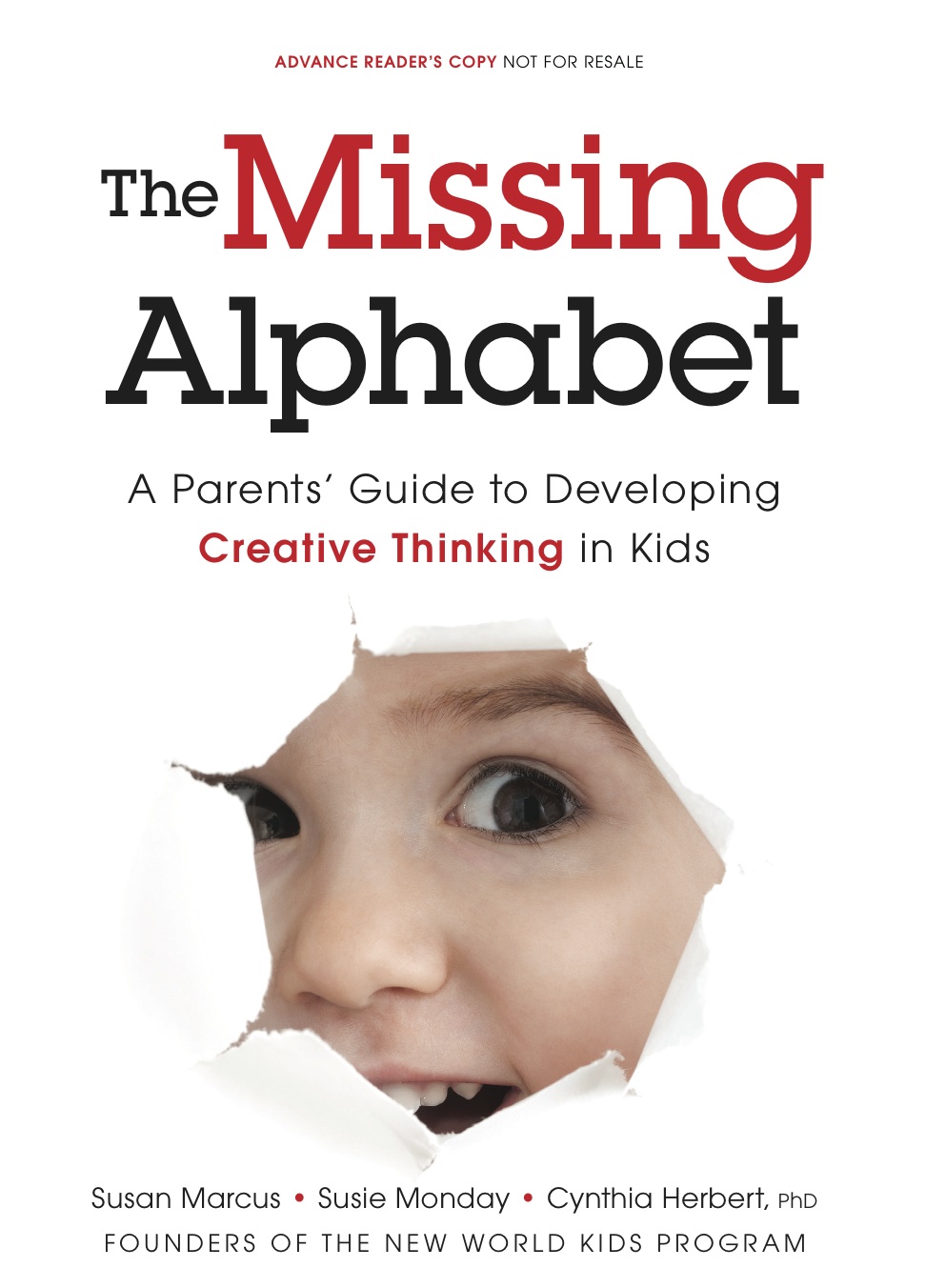 For the past 40 years, Susan has studied how children individually learn and create...and also how parents and educators can help them utilize the untapped reserves of their creative potential. On this show, Susan will share with us how we can can teach and model creative thinking, how our home can be transformed into a place of creative thinking and how technology can actually be a tool for imagination!
If you've ever wondered WHAT you could possibly do to spark the creativity and imagination of your little gift...you need to tune in to this show.
Return to the Stop Raising Einstein Show Page
Link to Article