...Interviewing FOUR Panelists from The Genius Parent Summit!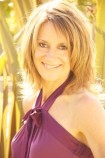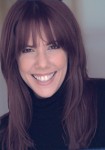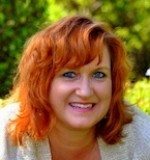 Meet the Brilliant Speakers of The Genius Parent Summit:
Jill Hope is writer, parenting transformation coach, motivational speaker, and founder of I Shine (http://www.ishinekids.com). Through her work with I Shine and her passion for helping busy moms to bring out the best in themselves and their kids and shine their inner light on the world, Jill has designed several unique and innovative programs.
From her "Powerful Girl Within" and "Child Self-Esteem 'Bully-Proof'" Programs, which teach parents the mindset, tools, and strategies that foster self-esteem, build character, and raise emotionally healthy, empowered kids, to her "Awaken Your Passion" programs (based on the NY Times Bestseller The Passion Test), which enable families and individuals to identify and clarify what is most important to them and then live according to their passions every day, Jill's mission is to spread the message about the power we have to create lives of fulfillment and live according to our unique purpose.
Lori Petro is a Mom, Children's Advocate and Educator. After an emotionally challenging childhood and a personal journey of healing, Lori set out on a mission to change the way we speak to each other. She founded TEACH through Love to raise awareness of verbal and emotional abuse through education and advocacy. Gifted with an intuitive ability to see beyond the surface conflicts that plague our relationships, Lori brings to light what's really going on behind the behavior and stands firm in her belief that children can be raised without fear or punishment. Lori is committed to showing adults how to increase cooperation and respect by improving their relationships with kids.
Julie Kleinhans is a certified Law of Attraction Coach and a Confidence and Empowerment Coach for Teens and Young Adults and their Parents. She is the founder of Mind Focus Generation and creator of the Super Empowerment System for Teens and Young Adults. As a former high school teacher and mentor, and confidence and youth empowerment expert, Julie helps teens and young adults release their negative self-image and beliefs, enabling them to go beyond their perceived limitations so that they may achieve success and well-being in all areas of their lives.
Theresa Maguire is a mom, a facilitator of consciousness using Access Consciousness™ tools, and a Limiting Beliefs Coach. She works with women (and men too) to Empower them to know that they are the "Present" in their lives. Through her company Empowered To Be You she offers individual coaching sessions and group classes. She loves connecting people and is hosting The Genius Parent Summit April 15-26, bringing together visionary parenting leaders to share a new way of parenting that inspires independent, secure and confident kids.
Check out the show and then check out The Genius Parent Summit and get registered to hear 17 MORE brilliant parenting experts share their knowledge, gifts and action steps to help ALL of us find our Parenting Genius!
Return to the Stop Raising Einstein Show Page
Link to Article