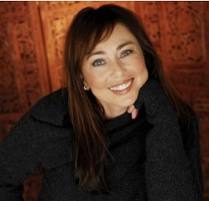 ...A Side splitting, knee slapping, truthful show about raising amazing special needs kids! That's what!
Lynette Louise is a "Mom Extraordinaire" of 8, Therapist, Performer, and Comedienne Author of Miracles are Made: a Real Life Guide to Autism and the Host of A New Spin on Autism: Answers! She knows and teaches that the best therapies for autism combine science with a healthy dose of PLAY and she weaves the learnings of her lifetime with comedy and brain science in to her musical comedy show "Crazy to Sane"!
Lynette is a woman on a mission to change the world view, beliefs and treatment of autism and brain disorders.
Join us Tuesday, April 30th at 11:00am EDT for this information packed, fun and REAL show that covers all the colors and brilliance of the "spectrum".
Return to the Stop Raising Einstein Show Page
Link to Article