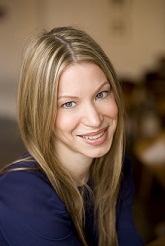 Priscilla Gilman is the author of the acclaimed memoir The Anti-Romantic Child: A Story of Unexpected Joy (Harper), a beautiful exploration of our hopes and expectations for our children, our families, and ourselves, and the ways in which experience may lead us to re-imagine them. Using literature as a touchstone, Gilman reveals her journey through crisis to joy, illuminating the flourishing of life that occurs when we embrace the unexpected. The Anti-Romantic Child was excerpted in Newsweek and featured on the cover of its international edition. It was an NPR Morning Edition Must-Read, Slate's Book of the Week, and selected as one of the Best Books of 2011 by both The Leonard Lopate Show and The Chicago Tribune. The Anti-Romantic Child was one of five nominees for a Books for a Better Life Award for Best First Book and in July 2012, it was awarded the Mom's Choice Gold Award, honoring the best in family-friendly media and literature.

Gilman received her B.A. summa cum laude and with Exceptional Distinction in English and her Ph.D. in English and American literature from Yale University. She was an assistant professor of English at both Yale and Vassar before leaving academia in 2006. From 2006-2011, she worked as a literary agent at Janklow & Nesbit Associates, representing a wide range of literary fiction, memoir, parenting, and psychology/education books. During these years, she also taught poetry appreciation to inmates in a restorative justice program and to New York City public school students, and spoke at numerous early childhood and education conferences and events.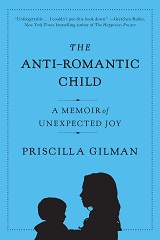 With the publication of The Anti-Romantic Child in 2011, Gilman became a full-time author, speaker, and innovative teacher. She now writes regularly about autism, parenting, education, disability, and literature for The Daily Beast, the New York Times Book Review, the Chicago Tribune, MORE magazine, O: The Oprah Magazine, the Boston Globe, and Huff Post Parents. A prize-winning teacher and with a background in the performing arts, Gilman is a captivating speaker whose warmth, dynamism, and accessibility make her highly sought-after by schools, conferences, and organizations. She is a Scholar-Facilitator for the New York Council For the Humanities, offering seminars on poetry to high school students and non-profits throughout the state of New York, and serves on the Advisory Council for Ramapo for Children (www.ramapoforchildren.org). She blogs at www.priscillagilman.com, and has an active Facebook page with over 32,000 fans (www.facebook.com/priscillagilmanauthor). On December 17th 2012, the New York Times published her op-ed, "Don't Blame Autism for Newtown," which was the #1 most emailed article on the New York Times site for the following day and has been extensively disseminated via social media. Gilman lives in New York City with her family.
Return to the Stop Raising Einstein Show Page
Link to Article