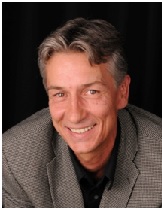 Patrick McMillan is the founder of www.TeachingHappiness.com , co-creator of the Happier Kids Now Expo 2010, and the author of a An Exercise in Happiness for kids. His journey began at age 15, after years of bullying from his own father, he left home for good. Patrick's relationship with his father instilled a deep fear and unwavering belief he would likely "repeat the cycle" should he ever one day become a parent himself. "I just can't do that to a kid so I will just never get married" became the words he repeated throughout most of his adult life. He was blessed with facing his deepest fear when he became a father in 1998. His quest for breaking the cycle led him to the "Science of Happiness" and he is now a highly sought after coach for parents and kids alike?
Email Patrick@TeachingHappiness.com for a Free 45 min. Happiness Strategy Session plus a complimentary copy (pdf) of An Exercise in Happiness - The Ultimate Kid's Guide to Happiness (ages 8 -12)
Call in with a question or a comment. 877-864-4869 We always welcome your calls!
Join me every Tuesday at 11am EST on http://toginet.com/shows/stopraisingeinstein
Return to the Stop Raising Einstein Show Page
Link to Article