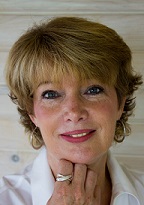 Maybe you already know that 90% of early brain development happens before children are 5 years old? Early positive experiences and supportive, healthy environments in the critical early years are vital.
As an Early Brain Development Specialist and founder of Brain Insights, DeborahMcNelis is the award winning author of, The Brain Development Series. The series has sold all over the world and is available in English and Spanish at www.BrainInsightsonline.com. She has been seen in several publications, heard on numerous radio shows, and receives rave reviews for her enlightening and engaging presentations. Deborah is overjoyed with the response to all that her company provides due to her passion to create awareness of the critical importance of the early years.
In addition to the brain series, she has also contributed to several books, and created a brain packet called, Naturally Developing Young Brains. Deborah has additionally created the Love Your Baby App, the valuable Creating Great Connections newsletter, and the Early Childhood Brain Insights blog http://braininsights.blogspot.com and the second largest parenting group on Linkedin called, Brain Insights and positive parenting Her newest initiative helps entire communities, "Create Great Connections" and has also recently created a new exciting site dedicated to promoting the brilliance within every child at www.BrainInsightsNow.com
Call in with a question or a comment. 877-864-4869 We always welcome your calls!
Join me every Tuesday at 11am EST on http://toginet.com/shows/stopraisingeinstein
Return to the Stop Raising Einstein Show Page
Link to Article