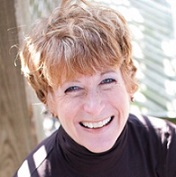 As parents, we often disagree with the decisions our children make. Even as adult children they can get on out last nerve. My guest this week knows firsthand when parents disagree with some of the decisions their children make. She has tips and advice and helps us through these tough times with grace and dignity to keep the relationship a loving one.
Brenda Garrison is an enthusiastic and authentic speaker and author. She ministers to women in all stages of life but especially to moms-encouraging them by keeping it real. Brenda speaks at retreats, workshops, professional groups and government agencies that work with families. She is the author of Love No Matter What: When Your Kids Make Decisions You Don't Agree With. To learn more about Brenda and her work, visit: http://brendagarrison.com/
Call in with a question or a comment. 877-864-4869 We always welcome your calls!
Join me every Tuesday at 11am EST on http://toginet.com/shows/stopraisingeinstein
Return to the Stop Raising Einstein Podcast Page