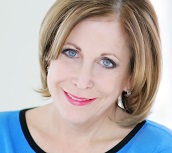 According to the National Institute of Mental Health, anxiety is a normal reaction to stress and can actually be beneficial in some situations. For some people, however, anxiety can become excessive. While the individuals suffering may realize their anxiety is too much, they may also have difficulty controlling it and it may negatively affect their day-to-day living.
Anxiety disorders affect 18% of the U.S. population (40 million adults, age 18 and up)
Anxiety affects one in eight children, putting those children at higher risk to perform poorly in school, miss out on important social experiences and engage in substance abuse
Women are 60% more likely than men to experience an anxiety disorder over their lifetime
Dr. Carolyn Daitch has been a psychologist in private practice for 30 years. She is the director of the Center for the Treatment of Anxiety Disorders in Farmington Hills, near Detroit. She has written several books, including Anxiety Disorders: The Go-To Guide and most recently Anxious in Love: How to Manage Your Anxiety, Reduce Conflict and Reconnect with Your Partner. In addition, Carolyn has a series of audio programs that teach guided meditation and stress reduction techniques for anyone suffering from anxiety. To learn more about Dr. Daitch and her work, visit: www.anxiety-treatment.com.
Call in with a question or a comment. 877-864-4869 We always welcome your calls!
Join me every Tuesday at 11am EST on http://toginet.com/shows/stopraisingeinstein
Return to the Stop Raising Einstein Show Page
Link to Article