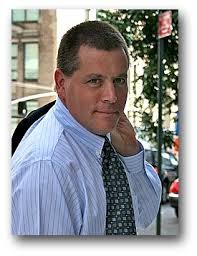 PR Week Magazine has described Peter as "redefining the art of networking", and Investor's Business Daily has called him "crazy, but effective." Peter Shankman is a spectacular example of what happens when you merge the power of pure creativity with Attention Deficit Hyperactivity Disorder (ADHD) along with a dose of adventure, and make it work to your advantage.
Peter is best known for founding Help A Reporter Out, (HARO) in 2008, which in under a year became the number one website for thousands of journalists on deadline to connect with experts and sources for their stories around the globe. HARO is currently the largest free source repository in the world, sending out over 1,500 queries from top-tier media to more than 300,000 sources each week, enabling any company or any individual to get their expertise in front of the world, entirely for free. HARO's tagline, "Everyone is an Expert at Something," proves over and over again to be true, as thousands of new sources add their knowledge at helpareporter.com each week. In June of 2010, less than three years after Peter started HARO in his apartment, it was acquired by Vocus, Inc.
Peter is the author of three books: Most recently, Nice Companies Finish First: WhyCutthroat Management is over and Collaboration is In (Palgrave-MacMillan, April, 2013), Customer Service: New Rules for a Social-Enabled World (Que/Pearson, 2010), and Can We Do That?! Outrageous PR Stunts That Work and Why Your Company Needs Them.
Peter is currently the co-founder of Shankman | Honig, a global consultancy that empowers companies to better utilize their customer service to increase revenues and decrease marketing costs.
To learn more about Peter and his work, visit: www.Shankman.com
Call in with a question or a comment. 877-864-4869 We always welcome your calls!
Join me every Tuesday at 11am EST on http://toginet.com/shows/stopraisingeinstein
Return to the Stop Raising Einstein Show Page
Link to Article