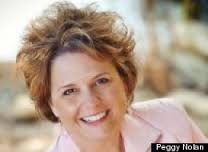 Peggy Nolan has a deep caring for stepmoms. She knows firsthand how challenging the role is. Her main focus is to help women in the stepmom role thrive, become leaders in their families, and become happy, whole human beings. She is a leading authority on self-care and personal development for women in the stepmom role. She has been referred to as the "Self-Care Queen" by her peers and clients because her strategies to reduce and manage stress work.
Peggy has been part of a stepfamily for over 40 years. She knows what it's like to be a step-daughter, a step-sister, and a stepmom. Peggy is the mom of two adult children, the bonus mom of four adult children, and the grandmother of two.
Her articles have been featured in The Huffington Post, Divine Caroline, The Diva Toolbox, Applaud Women, Aspire, and StepMom Magazine. Peggy has also interviewed numerous leading experts in stepfamilies on her highly acclaimed internet radio show, The Stepmom's Toolbox Radio Show. To learn more about Peggy and her work, visit: http://thestepmomstoolbox.com
Call in with a question or a comment. 877-864-4869 We always welcome your calls!
Join me every Tuesday at 11am EST on http://toginet.com/shows/stopraisingeinstein
Return to the Stop Raising Einstein Show Page
Link to Article