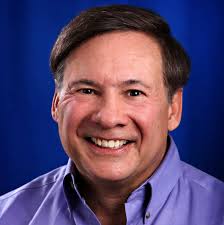 Rico Racosky is the author of Just 2 Choices and a motivational choice expert for over 25 years. Rico Racosky has condensed ALL of life for every person on the planet into one key phrase - Just 2 Choices. YES, it's just that simple. -That's the only phrase people need to remember. He is an author of 3 books for kids on positive choice, a former F-16 fighter pilot, and Olympic hopeful. He is currently a pilot for Southwest Airlines and a Life Coach. Since the 1990's, he has been a visionary in youth education in (STEM) Science, Technology, Engineering, and Math, as well as a sought after speaker in high schools.
As Rico sees it, every moment as a "Just 2 Choices Moment"-a new opportunity to make a new and better choice in life-to turn ORDINARY everyday choices into EXTRAORDINARY choices everyday to live an extraordinary life...choice by choice by choice! It's a Choice Revolution! To learn more about Rico and his work, visit: http://just2choices.com/
Call in with a question or a comment. 877-864-4869 We always welcome your calls!
Join me every Tuesday at 11am EST on http://toginet.com/shows/stopraisingeinstein
Return to the Stop Raising Einstein Show Page
Link to Article